Chicago Suburbs With the Best Downtowns
Posted by Amy Kite on Wednesday, November 9, 2022 at 12:24:46 PM
By Amy Kite / November 9, 2022
Comment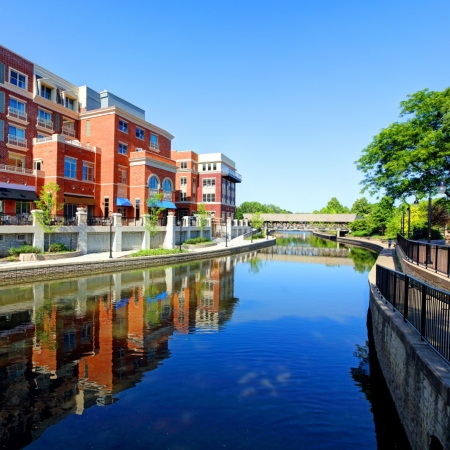 When deciding which Chicago suburbs you want to narrow your home search down, there are always a few factors that come to mind for what you want. So check out these Chicago suburbs with the best downtowns for potential places to settle down in the future. These suburbs are in no particular order, and each brings something unique to the table as a consideration for places to buy your next home. Some criteria to make it on this list include being walkable / bikeable, having a vibrant nightlife, plenty of shopping options, and a delicious food scene.
---
Arlington Heights
Arlington Heights is an excellent choice on this list when you're looking for a busy downtown. The area works hard to host many events downtown, including concerts in the summer, art fests, food festivals, and more. This city is highly walkable, and you can have a great night out without having to get in the car to drive around. Visit the great fitness studios, live music, and restaurants. There are over 30 local restaurants to choose from, so you'll always be able to try something new.
Arlington Heights Homes for Sale »
---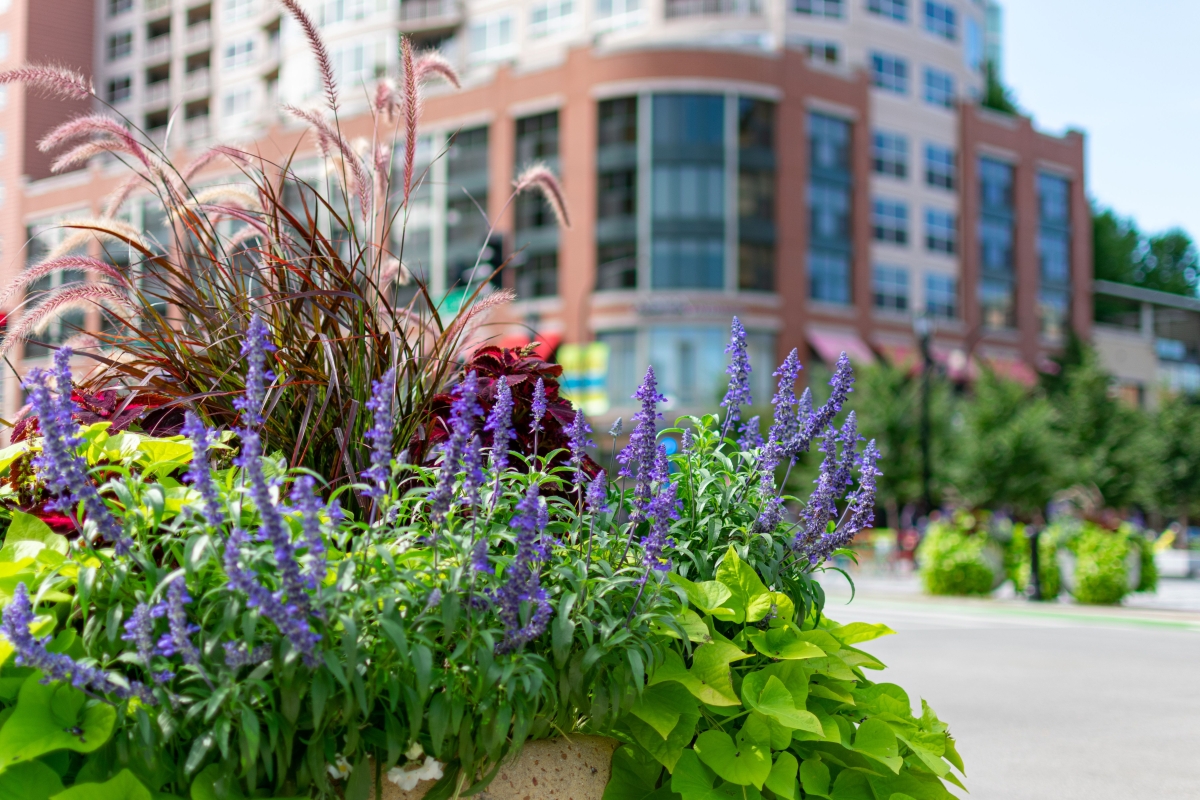 Evanston
Evanston has it all for someone looking for a bustling suburb with an excellent downtown. There are many diverse food choices for dining out, shopping, and entertainment options. Plus, for those who enjoy going outdoors or have young kids, there is a great park system that features 50 playgrounds, five beaches to swim, and 76 parks in total.
---
Oak Park
You might have noticed a theme with many of these downtowns regarding great dining and shopping, and Oak Park doesn't disappoint. There are a lot of different shopping and dining options in this walkable city. For instance, there are some unique shopping opportunities, such as specialty food stores, a book store, and a cigar shop. In addition, the Oak Park Festival Theatre offers live performances for those who love live theater, while there's also a movie theater in town. Finally, with lots of parking, you can park your car once and enjoy the rest of your day walking through the area.
---
Elmhurst
Elmhurst boasts a whopping 300 businesses in its downtown. That's plenty of places to keep you busy for a weekend of shopping or dining out with friends every night of the week. In addition, you can often find a place to listen to live music or visit the art museum if you love a more cultural scene.
---
Downers Grove
When you want to live in a place with a great downtown where everyone seems to know everyone, Downers Grove should make the cut on your house hunting list. It's a great small-town community feel while still being able to commute to work elsewhere easily. In fact, you can get to Union Station in less than half an hour when you commute from Downers Grove. Some great local restaurants offer a wide variety of dining choices. In addition, a yearly art festival and other regular events are put on by the community. There are also walking paths and trails for those that enjoy the great outdoors.
Downers Grove Homes for Sale »
---
Wheaton
When you love to sit at a coffee shop absorbing the bustle around you or dine out at a local restaurant, Wheaton has you covered with 37 dining options. This walkable community also offers a yearly festival with a beer garden, rides, entertainment, and vendors.
---
Hinsdale
Are you looking for an area that offers historic charm? Look no further than Hinsdale, as it's a National Register Historic District. Some of the offerings you can find in this area include local restaurants and small shops. It's also conveniently located next to the train station to help make your commute that much easier.
---
Geneva
The actual draw to downtown Geneva is the riverfront. Walking along the riverfront and being active is a big reason many move to the area. To add a cherry on top, there's also excellent dining, shopping, and entertainment to be found in the area. In addition, you'll love exploring the variety of locally-owned boutiques, art shops, and other shopping in the historic shopping district.
---
Lake Forest
If architecture is your thing, Lake Forest should be on your list of places to check out. This quaint downtown area may not be as large as some of the other suburb's downtown areas, but it still has a lot to offer. Many buildings are in a Tudor style, and there's even an English pub to check out while visiting. But, of course, you won't want to miss the sweet shop, bookstore, or fish market.
---
La Grange
A top walkable downtown, La Grange has a lot to offer, especially if you like to walk to your favorite local restaurant to help burn off your meal afterward. Some local restaurants have been around for years, but some newcomers offer unique twists on dining, such as rooftop dining. You'll be happy to know that La Grange also has a wide variety of events they put on downtown every year, such as an annual Pet Parade.
---
Plainfield
There's nothing plain about Plainfield's downtown. It's a very pedestrian-friendly area where you can easily walk throughout the region. There are great restaurants and shops dotting the area. For families, after dinner, you can always go and enjoy the Village Green Park playground after a long day of school and work.
---
Winnetka
Small-town charm meets convenient location. Winnetka is about 16 miles away from Chicago, but you'd think you were in a small town in the middle of America. The beautiful downtown area has a lot to offer. There are shops and restaurants dotting the downtown area. In addition, there are a lot of parks and beaches to enjoy the outdoors.
---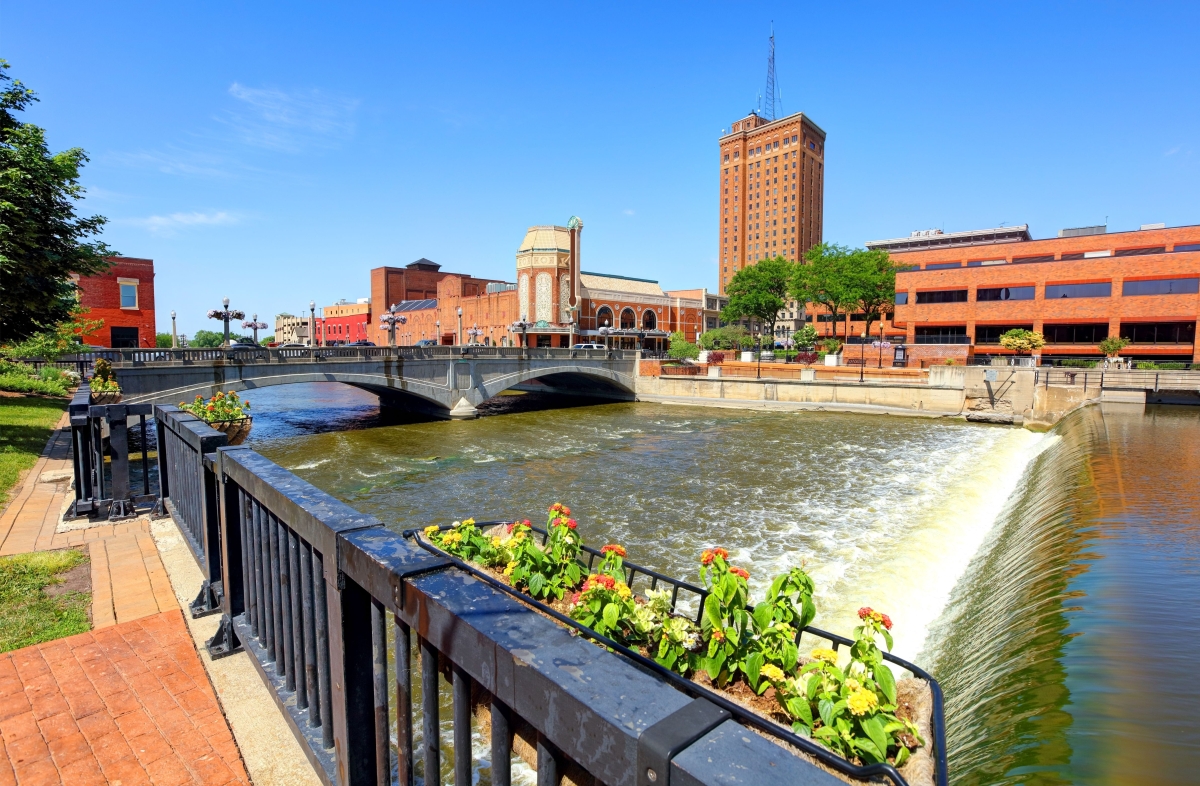 Aurora
Aurora, Illinois is often not thought of when it comes to downtowns, as it's a neighbor to Naperville, which also found its way on the list. As the fictional home to Wayne's World characters Wayne and Garth, there's a great cultural scene downtown for live music, theater, and other community events. There's also a great food scene, including a local brewpub. It's also home to several large shopping centers, the Fox Valley Mall, and for more thrifty shoppers, the Chicago Premium Outlets. Plus, for those that like to get outdoors, there are walking and biking paths throughout the suburb.
---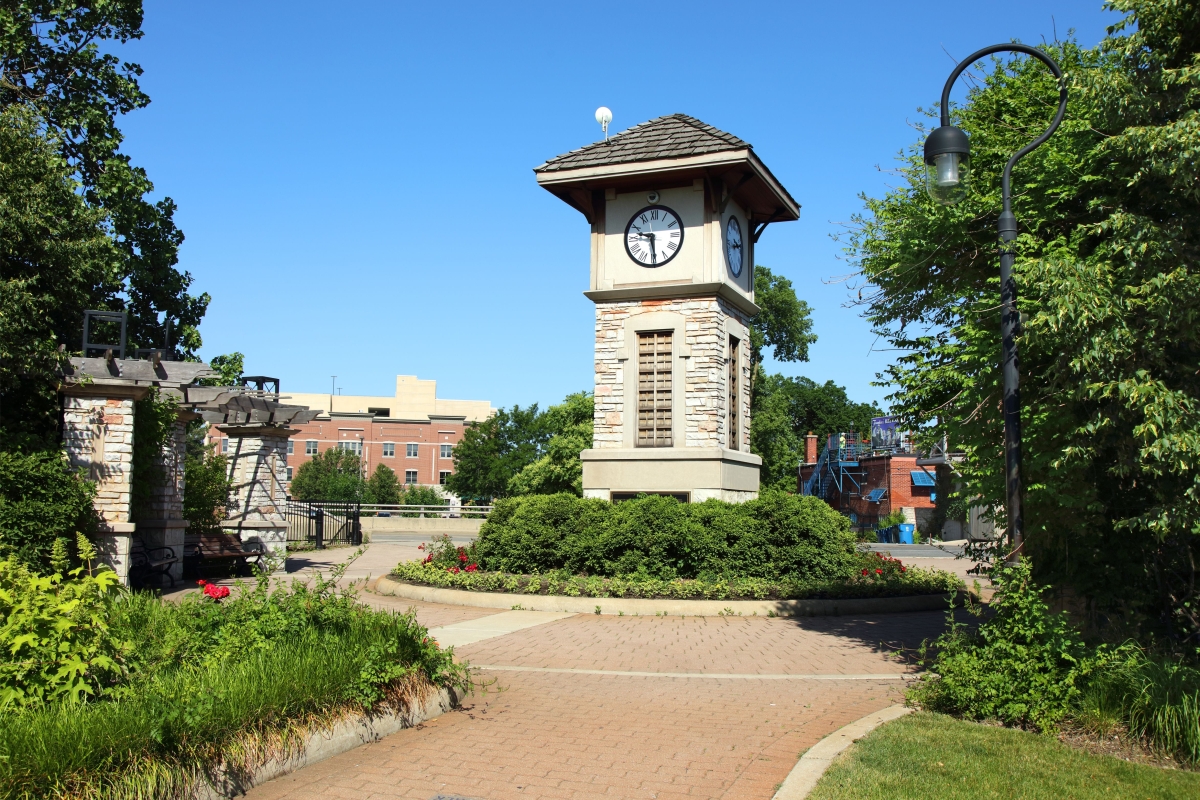 Naperville
Naperville not only has a great downtown, but it's also known as one of the best Chicago suburbs for families and one of the coolest suburbs of Chicago, so it's a pretty popular place for people to settle. It features a walkable downtown with plenty to do when meeting with friends or having a family day out. In addition, the Riverwalk is available when you want to have a stress-free and relaxing time walking without traveling outside the city.
---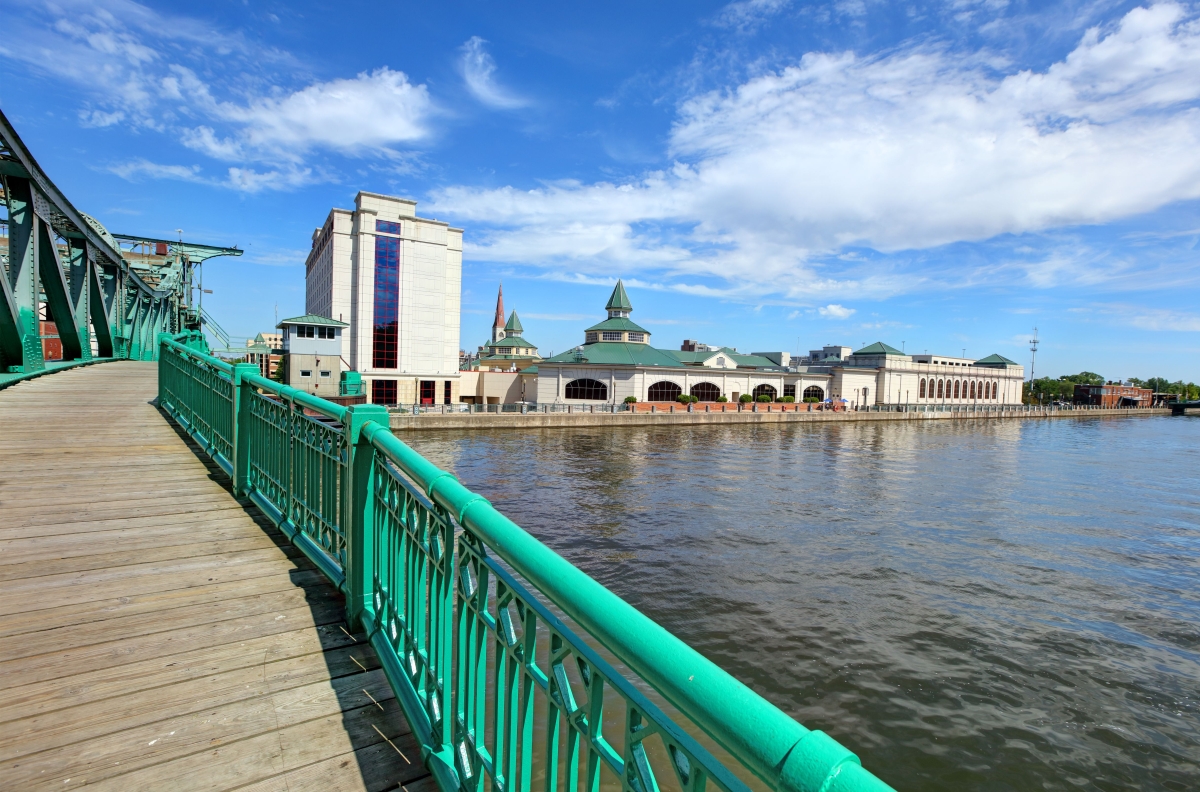 Joliet
Downtown Joliet is up-and-coming as an excellent downtown for Chicago suburbs. They have recently started planning how to improve parking to make the area more convenient to visit for residents and visitors alike. In addition, there are plenty of racing activities for NASCAR fans, a museum, an art district, and even a farmers market in the summer. Plus, they boast their own minor league baseball team for those that prefer a stadium where every seat in the park is impressive.
---
Park Ridge
If you visit Park Ridge and ask a local to find their downtown, don't be surprised when they say you want to see the Uptown. That's what they call downtown Park Ridge. This walkable area is perfect for shopping, dining, and entertainment. There's a movie theater, grocery stores, shops, and more, all within walking distance. Also, you can catch the train in the area, as well. Plus, there are nearby forest preserves where those who love the outdoors will get a chance to stretch, bike, hike, and even kayak.
---
Mount Prospect
Mount Prospect has a great walkable downtown with a lot to offer. Although this is one of the furthest suburbs on the list, it's still easy enough to take the train for your commute. Some of the attractions of this suburb's downtown include a local library, ice cream shop, local restaurants, a farmer's market, live music concerts, and being part of a family-friendly community.
Mount Prospect Homes for Sale »
---
Glen Ellyn
When you look up charming in the dictionary, there's a good chance that Glen Ellyn will show up. It's a lovely city center with plenty of things to see and do while visiting the downtown. They have an annual arts festival, excellent boutique shopping, restaurants to fit every budget, and a fun wildlife center to relax in as you stroll looking to catch sight of an animal.
---
Conclusion
This list has a lot to offer when it comes to the Chicago suburbs with the best downtowns for your new home search. You can start narrowing down your choices for where you want to go house hunting next. Are you still feeling overwhelmed with the number of options available to you? I can help you in finding the perfect suburb for your needs.
Contact us today to learn more about getting your house hunt started on the right foot by finding suburbs with great downtowns.
Google Reviews
⭐⭐⭐⭐⭐ "Moving our family to a new state without any connections forced us to find a Realtor on our own. That daunting task was made simple after finding The Kite Team!" -Rachel Herrick
⭐⭐⭐⭐⭐ "I rarely if ever give a 5 star review! The Kite Team and Amy Kite are absolutely the best. Most knowledgeable, professional and honest real estate company in Chicago! They were so helpful in educating me throughout the process and took the stress out. I'm in real estate as well in another state and they are my go to and ONLY team I refer to my friends and customers! Words don't describe. If you want trust, integrity, honesty and someone on your side, Amy and her team will not disappoint!" -Jo Ferraro
⭐⭐⭐⭐⭐ "We absolutely love working with Amy and the Kite Team! We have purchased and sold multiple homes with Amy and have always had a great experience. The awesome part about working with Amy Kite is that no matter what you need during the buying/selling process they have an expert on their team to help you - financing, home inspection, general questions - they have it all! You really can't go wrong by choosing to buy or sell your home with Amy and her team." -Jason Castaneda
These are just some of our 565+ Google reviews.