Build Your Net Worth With Home Ownership
Posted by Amy Kite on Tuesday, October 11, 2022 at 10:31 AM
By Amy Kite / October 11, 2022
Comment
How Owning Real Estate Builds Your Net Worth
Investing in real estate is a significant milestone and both a financial and personal achievement to take pride in. The equity you build as a homeowner gives your net worth a big boost, and if you own multiple properties, you can look forward to monthly rental income as well. With interest rates and inflation at record highs right now, the link between owning real estate and building wealth is critical.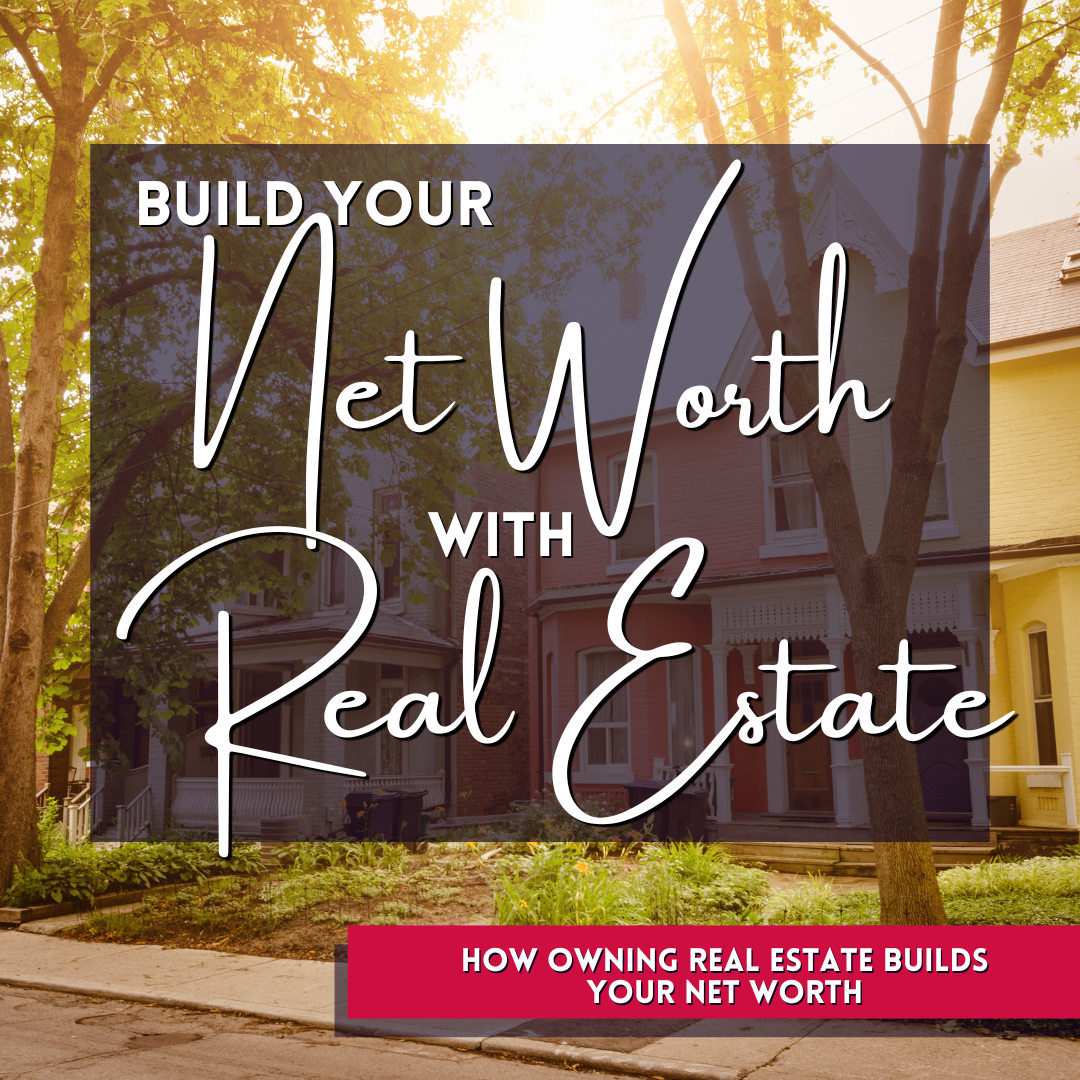 "On average some properties in the Chicagoland area have seen their values increase by 30% since 2019. That means that a house that was valued at $300,000 in 2019 can be worth as much as $400,000 today. The owner increased their net worth by $100,000 without doing anything other than owning the home. If they owned a rental property in addition to their primary residence, their net worth increase would have doubled to $200,000." -Amy Kite
If you're looking to increase your financial security and plan for the future, now is likely a fantastic time to start your journey toward homeownership and real estate investment.
Pro Tip: Owning a Home Is a Key Ingredient for Financial Success
It's no secret that real estate is one of the first places financial pros recommend investing, but have you seen the data to back those recommendations up? A recent report from the National Association of Realtors (NAR) details recent homeownership trends, including the significant gap in net worth commonly found between homeowners and renters. It states that in 2021, the net worth of a homeowner was around $300,000, while that of a renter was about $8,000.
To put that into perspective, the average homeowner's net worth is roughly 40 times that of a renter.
This difference helps highlight that owning real estate is a key factor in achieving long-term financial security and success.
Equity Gains Can Substantially Increase a Homeowner's Net Worth
The net worth gap between owners and renters exists in large part because homeowners build equity. When you own a home, your equity grows as your home appreciates in value and you make your mortgage payments each month. As a renter, you don't have that same opportunity. A recent article from CNET explains why homeownership is a good idea, even in today's economy:
"Homeownership is still considered one of the most reliable ways to build wealth. When you make monthly mortgage payments, you're building equity in your home"

When you rent, you're not investing in your own financial future, you're investing in the future of the person you're paying rent to. But on top of that, your home equity grows even more as your home appreciates in value over time. That has a major impact on the wealth you build, as Bankrate explains, a home is one of the only assets that appreciate in value as you make payments on it. Even in today's economy, real estate is still likely a sound investment.

Consider looking at homes that may be smaller or in less expensive neighborhoods if higher mortgage rates have made your previous housing goals unattainable. This allows you to begin your real estate investment journey with a manageable mortgage payment and start building equity while you wait for conditions to improve.

When you own real estate, you have the advantage of your mortgage payment acting as a deposit into a long-term savings account that grows in value as your home does. When you sell, any equity you've built up comes back to you, allowing you to re-invest or use those funds as needed.

As a renter, you'll never see a return on the money you pay out in rent every month.

The Bottom Line

If you're considering selling your Chicago area home, call us. We are happy to discuss your options and help you weigh out the best way to build your net worth through Chicago area real estate investment.

Our award-winning real estate team is here to ensure you get the best possible return on your Chicagoland real estate investments. In the meantime, check out our guide for buying Chicagoland real estate: