Best Chicago Suburbs for Families
Posted by Amy Kite on Wednesday, September 7, 2022 at 9:05 AM
By Amy Kite / September 7, 2022
Comment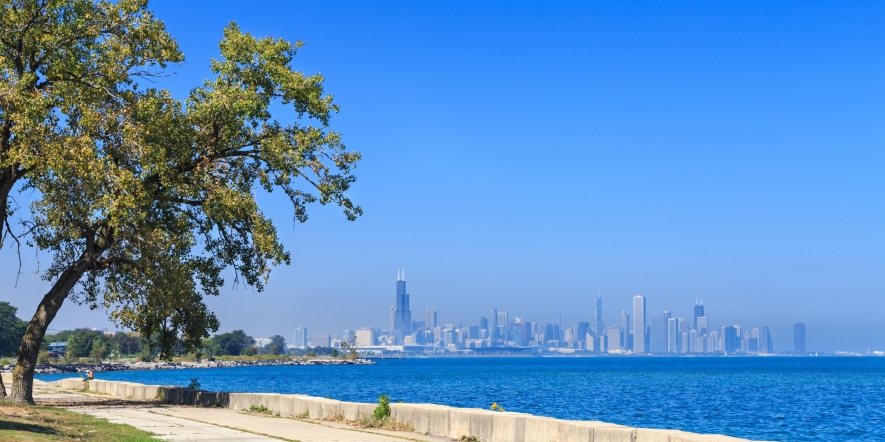 Having a family often means that when you look for a place to settle, there are different criteria for the area. It needs to be more family-friendly to ensure your kids get the most out of their childhood. Some of the things considered for this list include great schools, diverse populations, plenty of recreation options, and other factors that make an area great for families of all sizes and ages. Here are some of the best Chicago suburbs to raise a family in no particular order.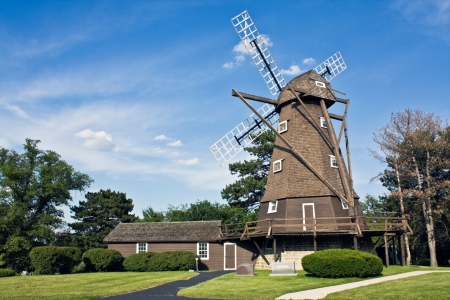 Starting off our list of best suburbs of Chicago for families, Elmhurst has an excellent school system. In fact, statistically, they have some of the best testing scores in the area. Elmhurst schools are the tip of the iceberg for those with inquiring minds, making this a great place to raise a family in the Chicago suburbs. Elmhurst offers museums, a symphony, and a library. Plenty of parks, a community center, pools, a golf course, and other outdoor entertainment round out this area's family-friendly potential.
See Elmhurst, IL homes for sale
Cook County is home to several great suburbs, but Hickory Hills is one of the best Chicago suburbs for young families. Hiking, biking, and equestrian trails are perfect for those families that like to get outside in nature. Part of a less active family? You can still enjoy the outdoors with the many parks featuring perfect places for picnics. Thanks to several shopping centers, shopping is not a problem in Hickory Hills. Parents will love the choices of public and private schools in the area.
See Hickory Hills, IL homes for sale
Above-average schools are located in Crestwood, making it a great place to raise children in and around the Chicago area. Another boon of living in Crestwood is the number of things to see and do in the area. Crestwood offers plenty of shopping, and the big theater is the perfect place for a date night away from the kids or to see the next big kid's movie. There's also a forest preserve that's perfect for nature lovers.
See Crestwood, IL homes for sale
You might also be interested in this list of Chicago suburbs with the best downtowns.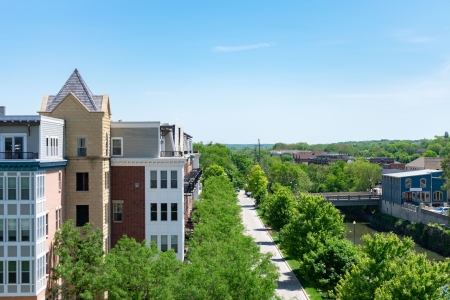 As one of the oldest suburbs of Chicago, Lemont has a lot to offer families. It's conveniently located close to the city for a commute to work or to visit the city's fantastic entertainment options. The schools are rated highly, and plenty of local activities keep even the most active kids busy. Parks, playgrounds, golf courses, and more can fill your days. In addition, there are many restaurants and shopping options for when you want to keep close to home.
Highly-rated schools, low property taxes, and a beautiful setting combine to make Frankfort a true jewel among the Chicago suburbs. Frankfort has kept its rustic appeal despite growing into a community with excellent infrastructure and commerce. This configuration means there are plenty of shopping, restaurants, and other amenities which come from being in a bigger city while still keeping the charm of a rural community.
See Frankfort, IL homes for sale
A historical area, Chicago Heights has a lot to offer parents. There are many public and private school choices in addition to several colleges calling this area home in case you'd like to try to keep your children close to home. This area also has plenty of employment opportunities that are another way to help keep kids close to home. While the commerce of the suburb makes it attractive, the historical touches help separate this community from others. Many of the homes have been preserved through the years and are excellent for those that enjoy older architectural styles.
See Chicago Heights, IL homes for sale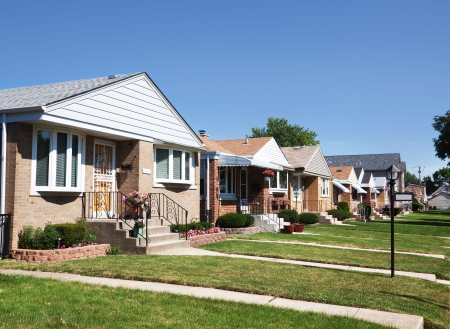 Safety, places to place outside, and affordable homes are some of the top reasons why Edison Park is one of the best Chicago suburbs for families. As an area very attractive to young professionals, many parents just starting out with young children flock to the site. In addition, as an economically and ethnically diverse area, it can be a great place to raise children.
See Edison Park, IL homes for sale
When your suburb is named in a book like, Fifty Fabulous Places to Raise Your Family, you know it's pretty special. Elk Grove Village has that distinct honor thanks to a few reasons. Mix a small-town vibe with all the great things that make living in a more prominent suburb, and you've got Elk Grove Village. Transportation options, recreational activities, a great community feel, parks, and a low crime rate all help bump this Chicago suburb into making families' lists.
See Elk Grove Village, IL homes for sale
When you're looking for a Chicago area suburb that's progressing and growing but still resembles communities of yesterday with tree-lined streets and a tight-knit community, you can't go wrong with Buffalo Grove. It's not as small as some of the great Chicago suburbs for families, but that's part of its charm. You get a nice mix of a larger town with plenty of options for entertainment, shopping, and restaurants while still keeping that small-town feel, such as the weekly farmer's market.
See Buffalo Grove, IL homes for sale
An affluent suburb of Chicago, Lake Forest has a lot to offer anyone that lives there, from luxurious homes to plenty of amenities. It's also perfect for families that enjoy getting out into nature. This suburb has the ideal setting for being outside, from beaches to parks. Summer camps can be a great way to keep your kids active and learning through the summer months, and this Chicago suburb offers a great summer camp every year. In addition, Lake Forest provides top-notch schools that help round out why this should be on your list of places to check out for your family.
See Lake Forest, IL homes for sale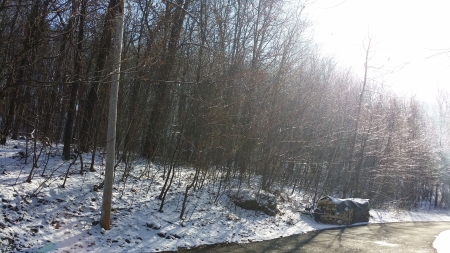 It's hard to ignore Arlington Heights when trying to determine the best Chicago suburbs for families when looking for the perfect place to settle your family. This large area takes up three zip codes. It would seem that once an area swells to that size, it would lose what makes a small town shine, but that's not the case with Arlington Heights. It's convenient for commuters and offers low property taxes, recreational facilities, and excellent schools.
See Arlington Heights, IL homes for sale
A library is a magical place for families. For families with younger children, the library is often their first chance for story time and similar programming that helps set them up for lifelong learning. It's also an excellent place for families with older kids who need a quiet place to study. Elmwood Park operates a library exclusive to the suburb's residents. In addition, plenty of activities are available for more active residents, with parks, playgrounds, a skate park, an aquatic center, and a rec center. Plus, the schools are diverse with a lower student to ratio teacher count compared to the national average.
See Elmwood Park, IL homes for sale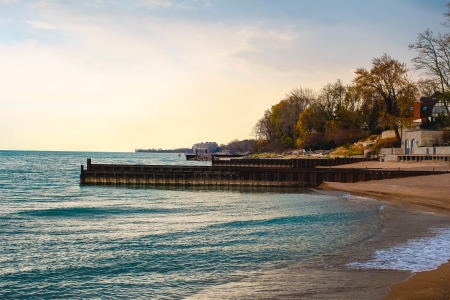 If living close to Lake Michigan with views of the Chicago skyline is on your bucket list, Winnetka might be one of the best Chicago suburbs for families to consider. Parents have the choice of excellent public schools and private schools. Plus, there are great hiking trails and parks to explore. Another great perk for raising a family in Winnetka is the Village Toy Shop. Traditional toy stores are hard to find, so having one in your area is a lot of fun. The wonder in a child's eye makes for a fun afternoon exploring all the different playthings and hobby items.
See Winnetka, IL homes for sale
Who didn't love spending their summers at the pool and parks as a child? There are plenty of options for outdoor fun in this area, including a golf course. Norwood park is an excellent choice for growing families that's also one of the safest areas to live. Both families and retirees love to call this lovely Chicago suburb home, and there's something to be said about raising your family in an area where many generations live among each other.
See Norwood Park, IL homes for sale
The name, Homewood, should give potential buyers an idea of what to expect from this quaint suburb. Imagine streets lined by stately trees, and you get a glimpse into the heart of Homewood. This suburb offers more beyond looks. There's a library, a historical museum, and excellent schools. There's an ice arena, pool, sports club, playgrounds, ball fields, and more for entertainment. Another lovely perk of this suburb is that there are homes in various price ranges.
See Homewood, IL homes for sale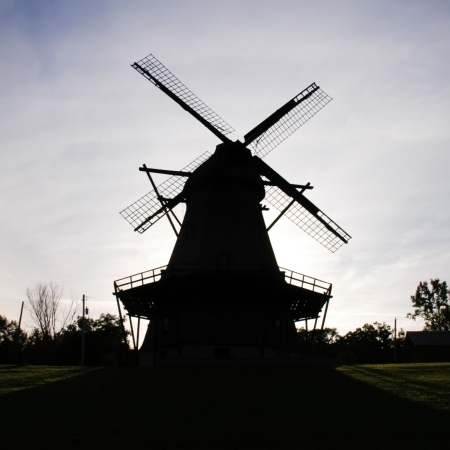 Batavia's city governmental buildings are graced by windmills adding a charming, nostalgic feel to the area. Add in the large acreage of parks and nature preserves in the area, and you have the perfect place to get safely lost in the wild for an hour or two for a picnic and explore the natural world around you. Batavia is also rated as one of the best school districts in Kane County and offers private and public options for families.
See Batavia, IL homes for sale
Conclusion
These are some of the best Chicago suburbs for young families for various reasons. First, you'll love being able to narrow down your choices when you start your hunt. Then, once you're ready to start looking for a family-friendly neighborhood for your next home, I'd be happy to help.
Contact us today to get your home search started in some of the best Chicago suburbs for families.
Google Reviews
⭐⭐⭐⭐⭐ "Moving our family to a new state without any connections forced us to find a Realtor on our own. That daunting task was made simple after finding The Kite Team!" -Rachel Herrick
⭐⭐⭐⭐⭐ "I rarely if ever give a 5 star review! The Kite Team and Amy Kite are absolutely the best. Most knowledgeable, professional and honest real estate company in Chicago! They were so helpful in educating me throughout the process and took the stress out. I'm in real estate as well in another state and they are my go to and ONLY team I refer to my friends and customers! Words don't describe. If you want trust, integrity, honesty and someone on your side, Amy and her team will not disappoint!" -Jo Ferraro
⭐⭐⭐⭐⭐ "We absolutely love working with Amy and the Kite Team! We have purchased and sold multiple homes with Amy and have always had a great experience. The awesome part about working with Amy Kite is that no matter what you need during the buying/selling process they have an expert on their team to help you - financing, home inspection, general questions - they have it all! You really can't go wrong by choosing to buy or sell your home with Amy and her team." -Jason Castaneda
These are just some of our 565+ Google reviews.